We are always holding social events for our members and fundraising to maintain our services.
To book transport to an event please contact us.
We have planned our next event for 14th March at Claines Royal British Legion, 11 am until 2 pm.
Fish and Chips and fabulous game of bingo.
If you are interested, please call our office and book your transport 01905 450654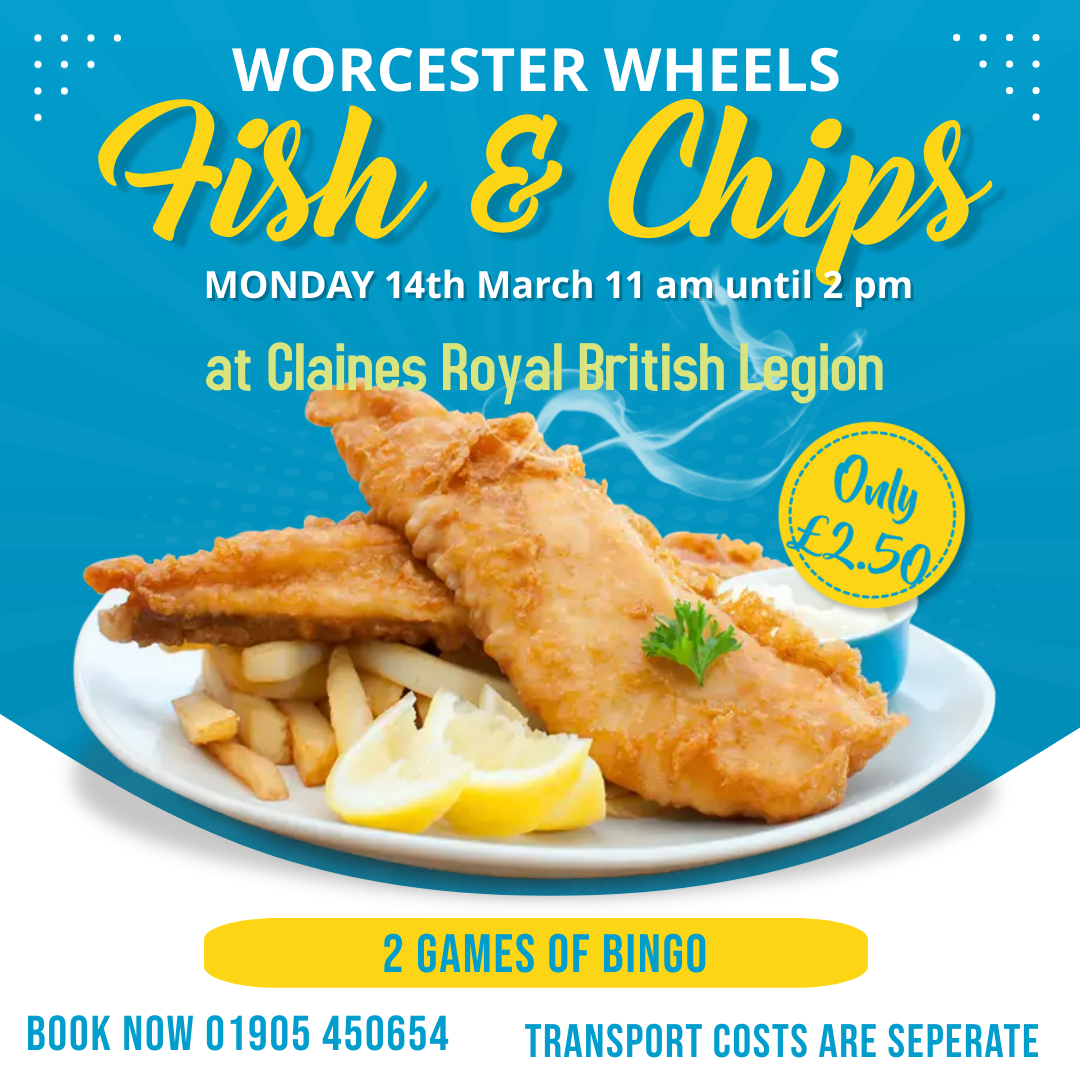 We are excited to announce our forthcoming events. If you are a member of Worcester Wheels and are interested in attending one or more of them please contact the office to book your transport on 01905 450654.
25 years ago Worcester Wheels became an independent charity. We have met and supported 1000's of clients during the 25 years of service working with some incredible volunteers.
"We are not just a lift but a lifeline"
.
We will be celebrating the success of the charity over the forthcoming months with our "25 challenges for 25 years" We are excited to share the challenges with all our supporters and hope to get everyone involved in the celebrations. If you have an idea for a challenge or would like to participate in fundraising for our charity please contact Laura Morgan Laura.morgan@worcesterwheels.org.uk or 01905 450654.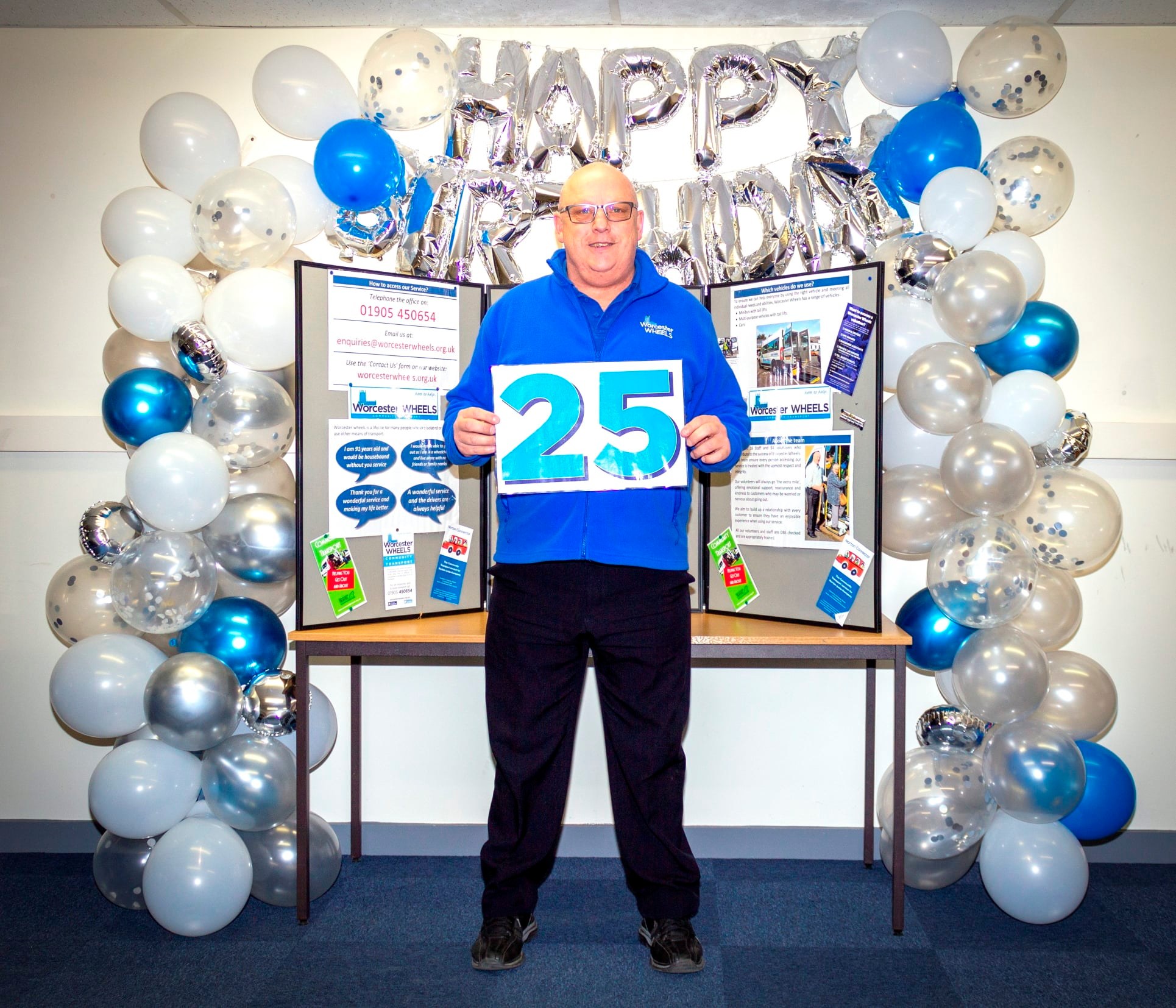 Donate
We are heavily reliant on grants and donations to meet our costs and minimize our fares.
Help us to continue to deliver an affordable service.