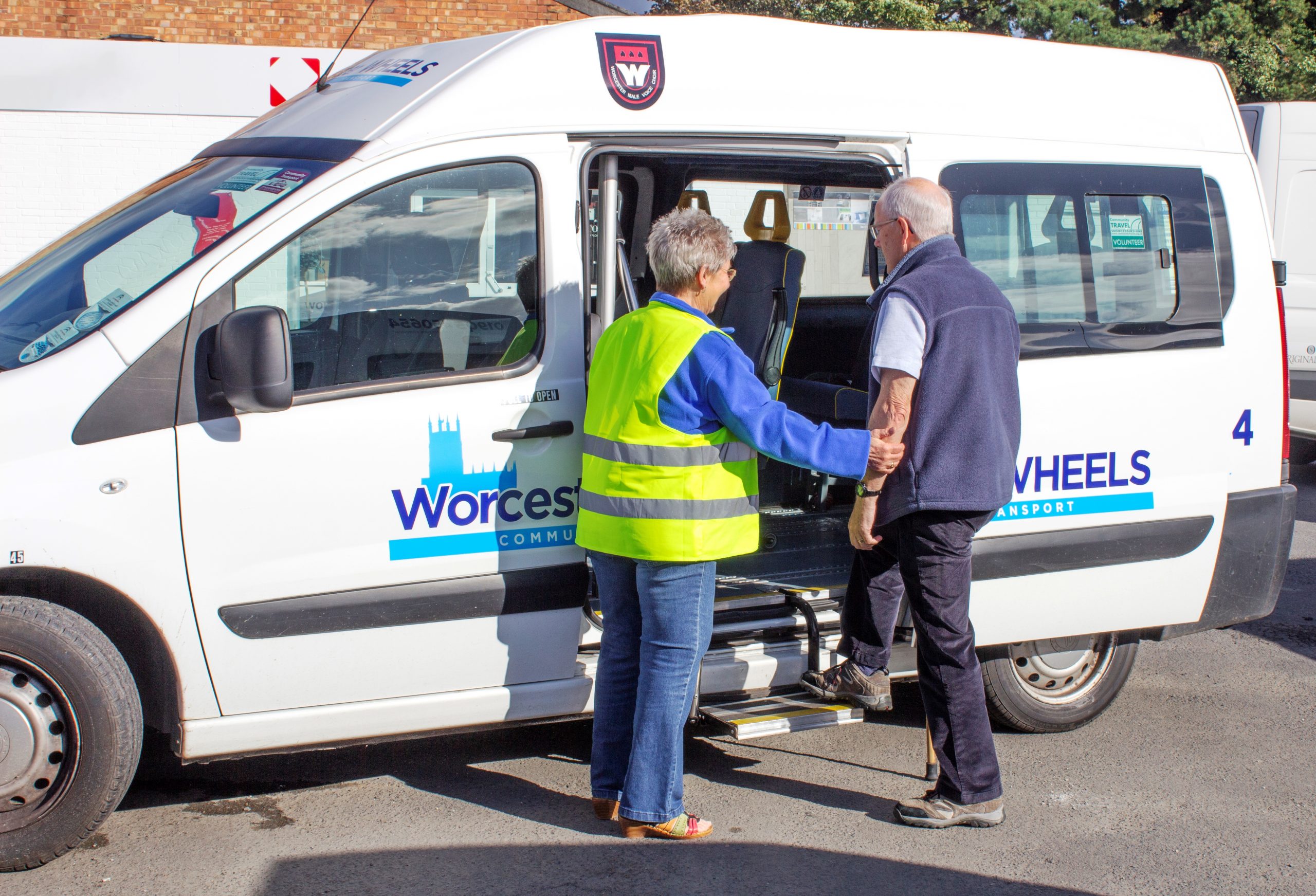 Welcome to Worcester Wheels
To book a journey with us call 
01905 450 654
We are a registered charity, providing vital community transport services for people living in  Worcester City and nearby rural villages, who find it difficult or impossible to access other forms of transport.
We are the "real" internet: connecting people with their interests, retaining their connection with their communities and friends, bringing people together.
Whatever the need ie medical appointments; hospital appointments or visiting; journeys to day centres, lunch clubs, shopping trips, or to visit relatives or friends.
Whether you require the service for yourself, enquiring for a friend or family member, or looking for an opportunity to support your local community by volunteering, please call us on 01905 450 654 or complete the enquiry form via the Contact Us button below.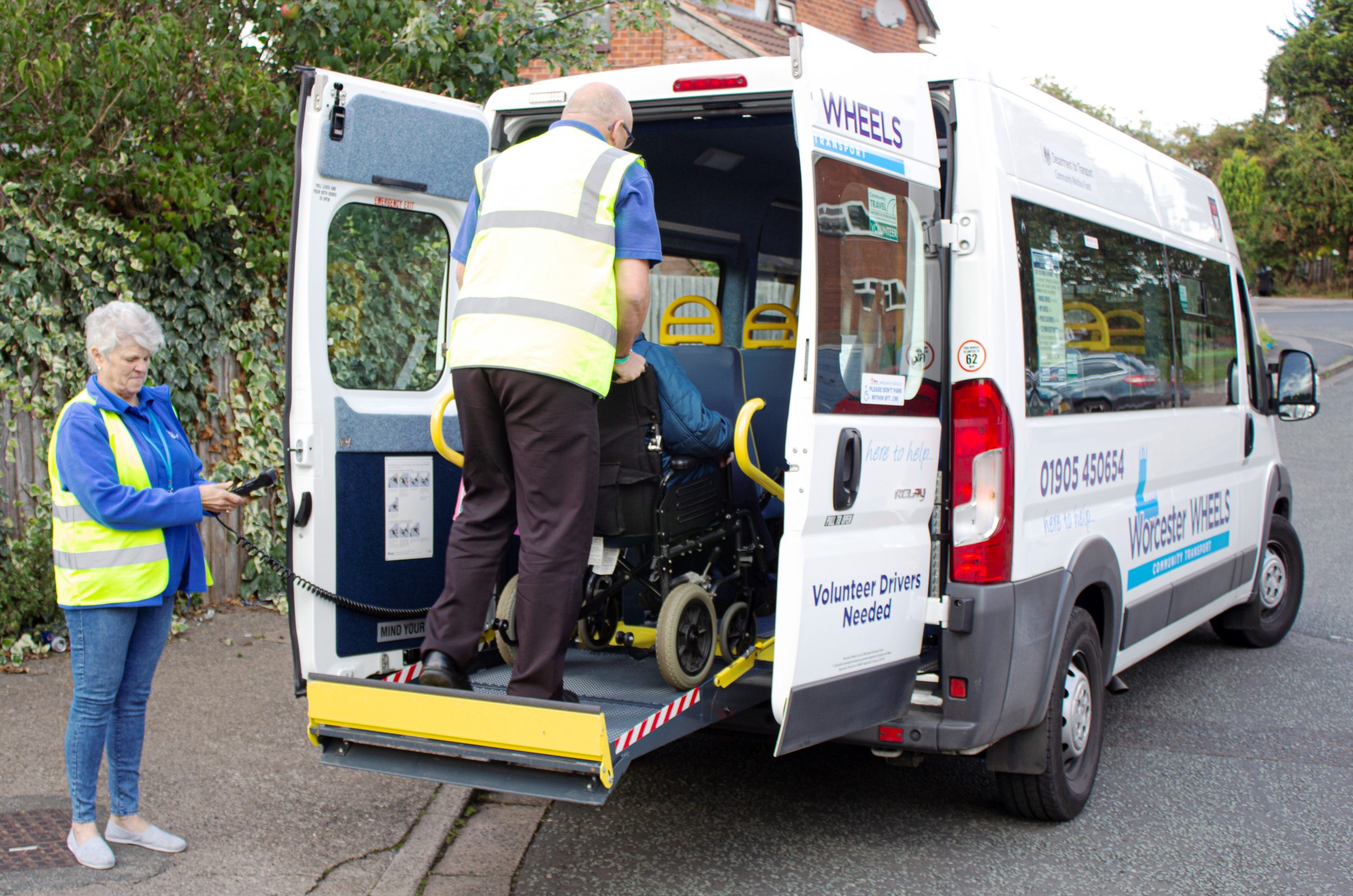 An affordable and friendly door-to-door service
DBS checked and trained drivers
A fleet of vehicles which all have fitted tail lifts
We operate Monday to Friday from 8am to 4.30pm
Group hires outside these hours are available
Concessionary fares and fixed rates apply within Worcester City Council area
"I am 91 years old and would be housebound without your service."
"I would not get out as I am in a wheelchair and live alone."
"I would be left looking at four walls if it was not for your services."
"Thank you for a wonderful service and for making my life better."
We operate our service throughout the City of Worcester and local surrounding villages as indicated in the list and map below. However, if you are outside this area we are part of the Worcestershire Community Transport Consortium, and details of our partner service providers are listed under the Our Network section of this site.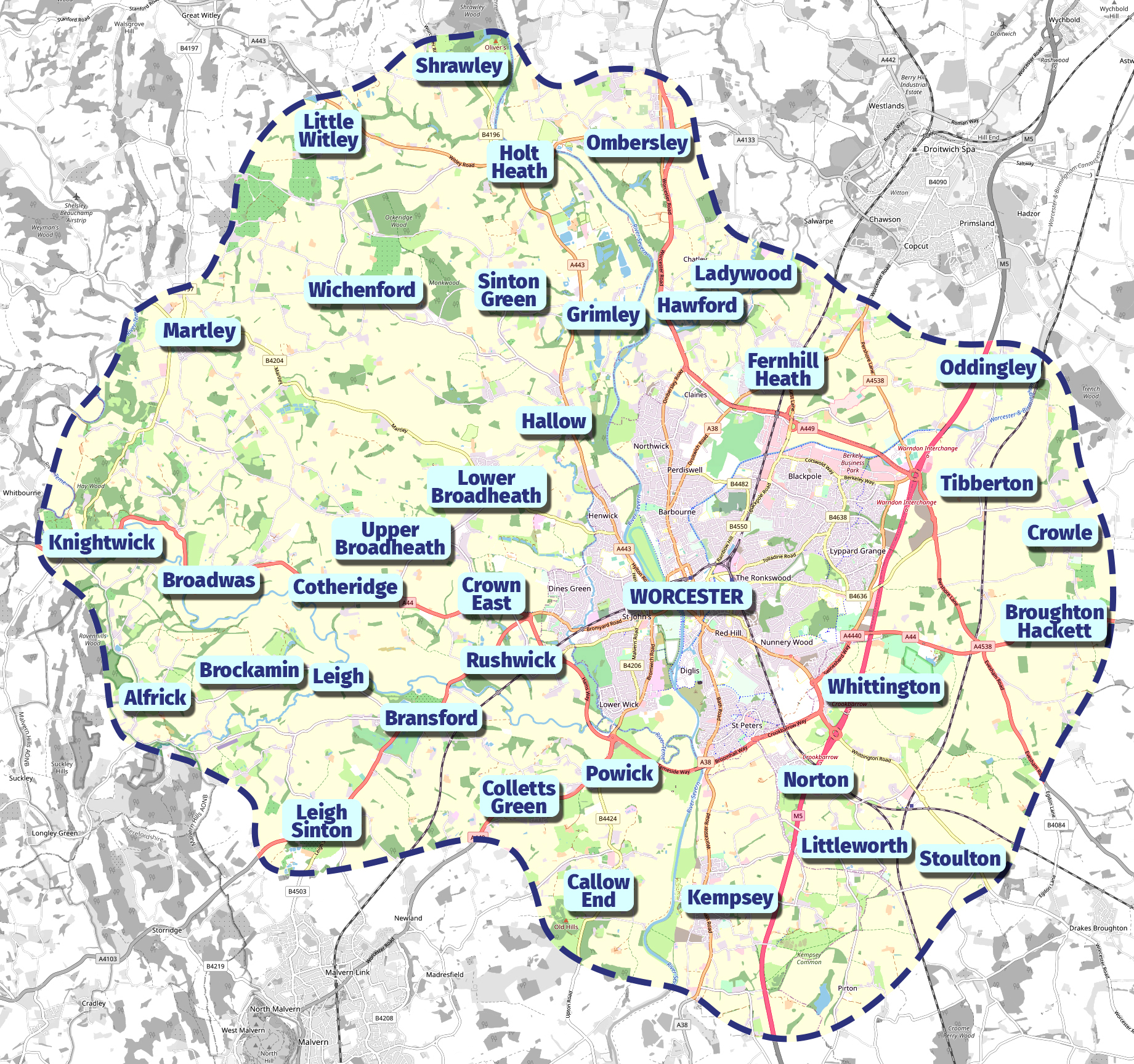 You can make donations to Worcester Wheels by simply shopping online.
Register with www.easyfundraising.org.uk, choose Worcester Wheels Community Transport as your beneficiary, and use Easy Fundraising as your browser every time you shop online. Shops in the scheme donate a percentage of the amount you spend.
Donate
We are heavily reliant on grants and donations to meet our costs and minimize our fares.
Help us to continue to deliver an affordable service.