In order to maintain our service and contain our costs, we are reliant on a team of volunteers, in addition to our paid staff, to act as drivers, passenger assistants and to fulfil some of the various office functions.
The growth of our volunteer team within WW is a vital part of our development, enabling us to meet increasing demand and help more people within our community.
Some volunteer drivers use their own vehicles and are reimbursed for their costs, whilst others drive our fleet of vehicles.
Volunteering can be very rewarding and fulfilling work and can be as flexible as you wish, requiring a commitment from a few hours to 30 hours a week. To suit your circumstance.
This is what one of our volunteers, Lin McCall, who is now a trustee of the charity had to say about volunteering: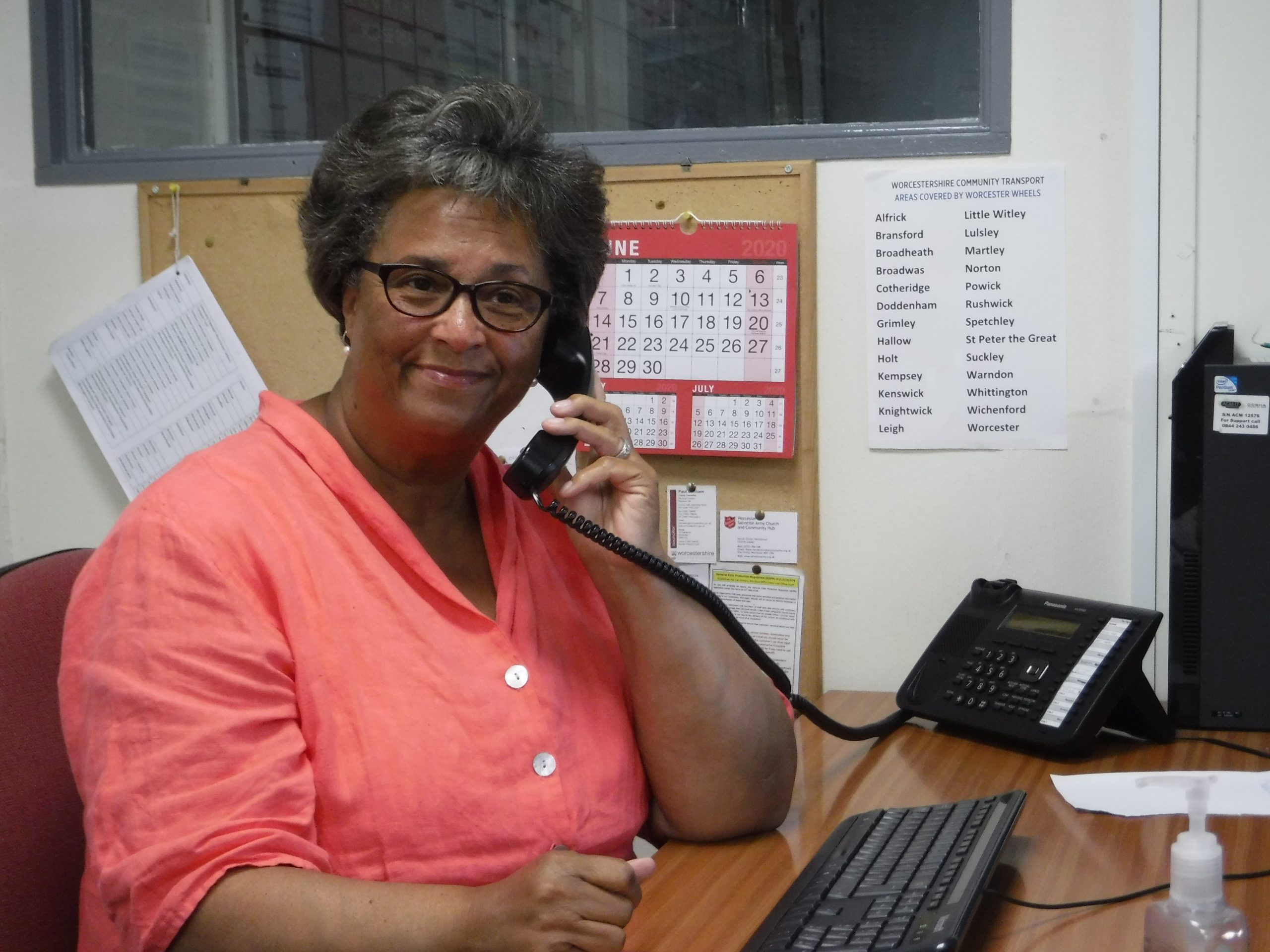 Why am I doing this?
I feel as though I'm giving something back. I love being with people. My job was very absorbing, and I found it difficult to switch off after I retired.
I've picked up people who tell me they haven't left the house for a fortnight – some of our clients are over 90. They are always so grateful for your help, and we really do have fun with them!
It's an amazing feeling when someone tells you that you've made their day. But the way I see it, it's the people I help who've made my day!
Opportunities for volunteering at Worcester Wheels
Driving
Either in your own car or one of our vehicles.
Passenger Assistant
Providing support to customers in the vehicles
Office Support
Working in the office, as:
Telephonist – taking calls and booking journeys for customers.
Clerical support – keeping electronic and paper records up to date.
Assisting with marketing and promotions – ensuring that the charity's website is up to date.
We always need more volunteers to meet the growing number of requests for transport from our customers. New volunteers will be joining a small friendly team of staff and volunteers, who are all dedicated to providing the best possible service to those in need locally.  Full training will be provided.
The amount of time committed to helping is entirely up to the individual volunteer.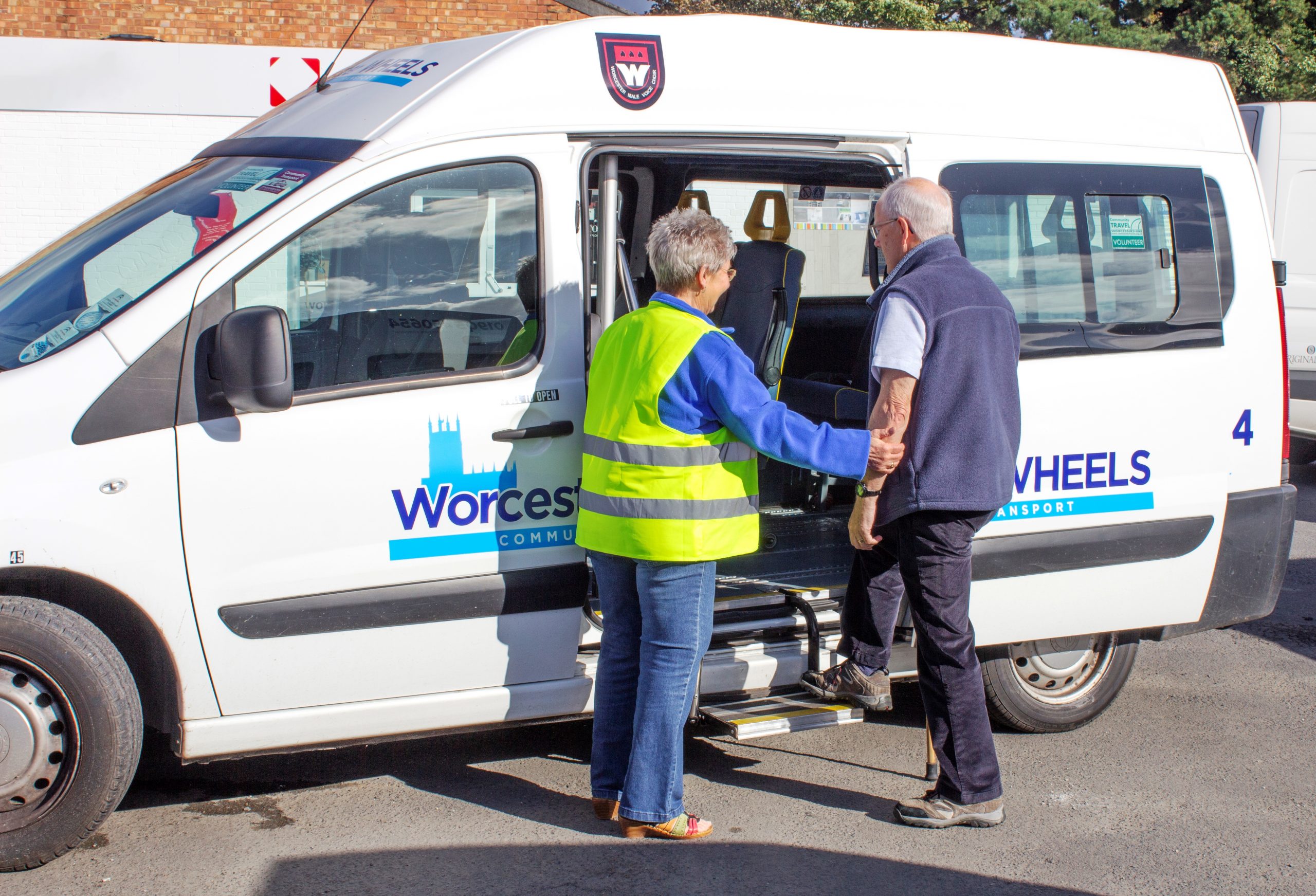 As a not for profit charity it is our aim to offer our transport services to our members at the lowest possible cost so that it remains affordable to the most vulnerable members of our community. To enable us to do this we are most grateful to our supporters who support our operation in different ways. Without these contributions we would not be able to function as we do and we are keen to acknowledge and recognise their support here.
Thank you to all our Supporters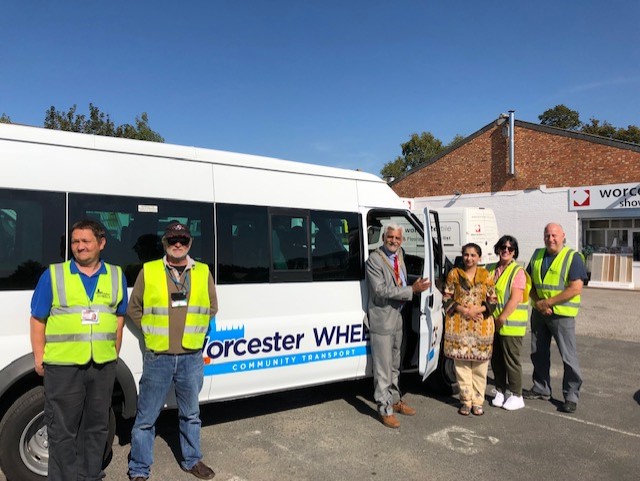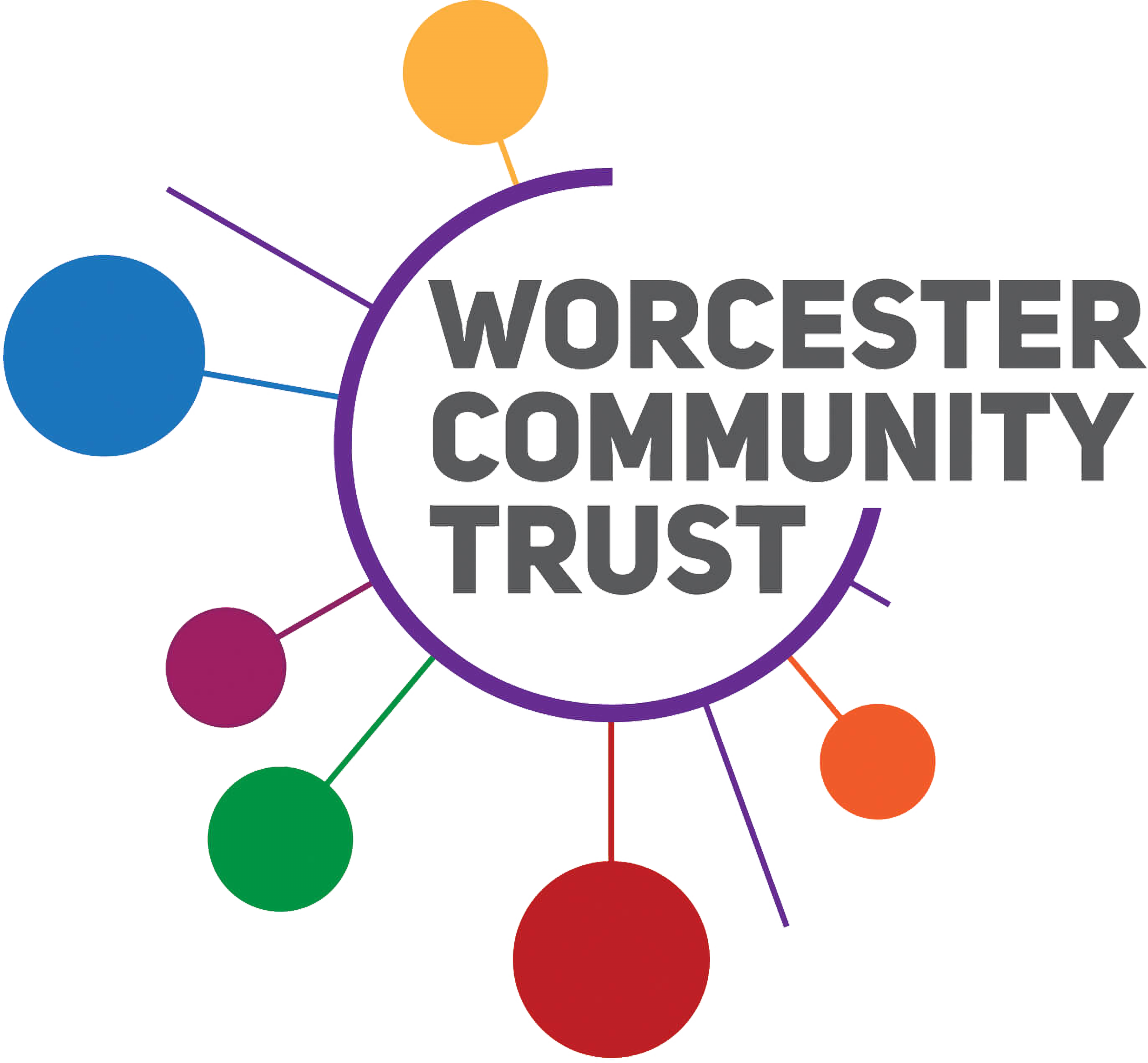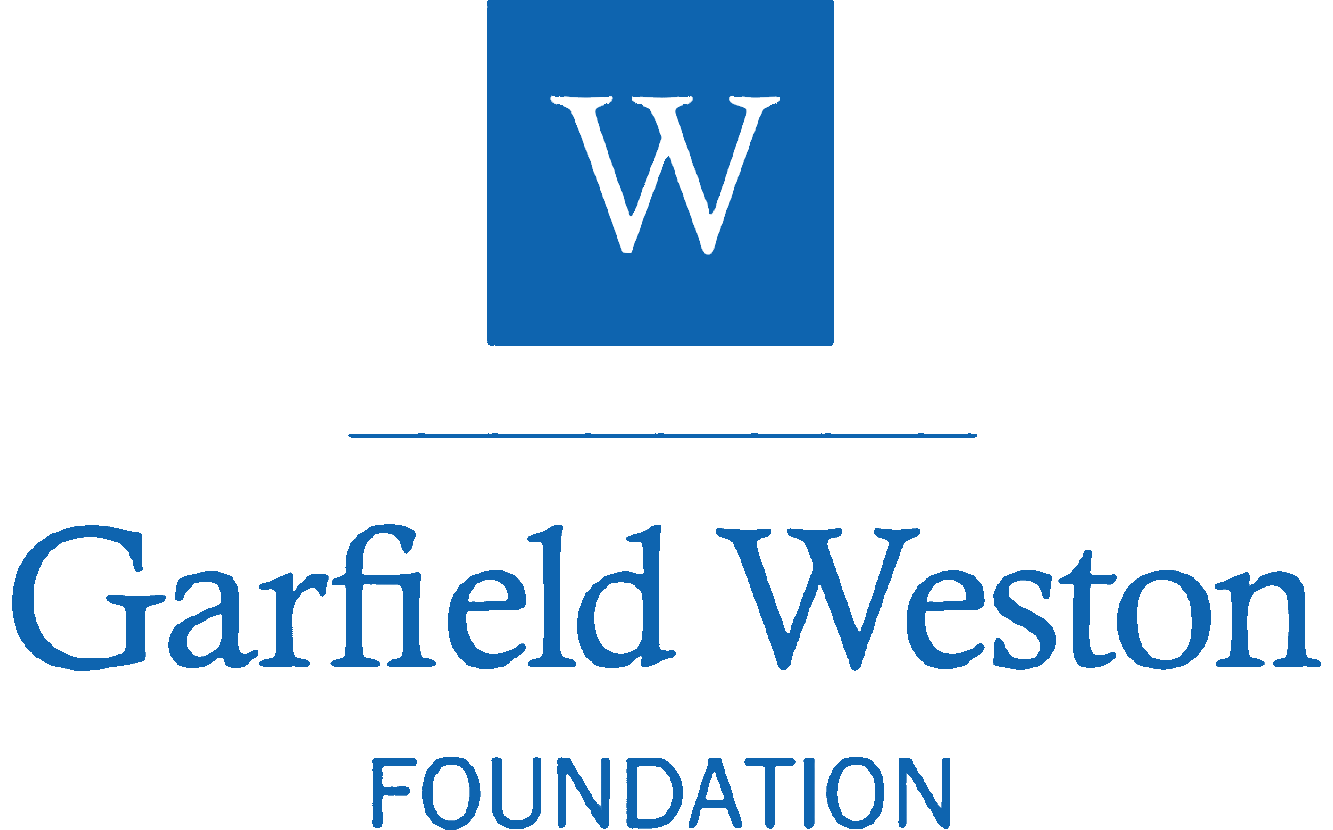 The Worcestershire Community Transport Consortium is a partnership of locally based organisations which provide a mixture of services comprising community car schemes, journeys in MPVs and minibuses.
Worcester Wheels is a partner agency in the consortium which has a contract with Worcestershire County Council to run its community transport services.
For other organisations offering community transport, click on the blue pin nearest to your location on the map above or scroll down to our links below.
Worcester Wheels covers Worcester City and the following areas:
Alfrick, Bransford, Broadheath, Broadwas, Cotheridge, Doddenham, Grimley, Hallow, Holt, Kempsey, Kenswick, Knightwick, Leigh, Little Witley, Lulsley, Martley, Norton, Powick, Rushwick, Suckley, Spetchley, Whittington, Wichenford.
For community transport in other areas click here
Donate
We are heavily reliant on grants and donations to meet our costs and minimize our fares.
Help us to continue to deliver an affordable service.